Playas de Coco, Costa Rica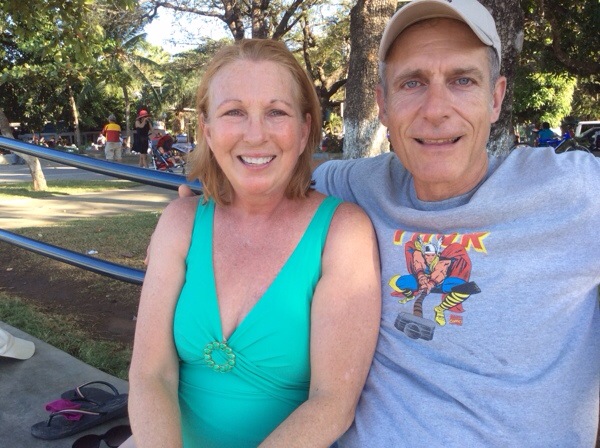 I've been in Playa de Coco for almost one week, the longest time I've been in any one city in Costa Rica. It's not my favorite place, a small-touristy-expensive-party-beach town, but it's the most convenient place to live during my three weeks of teaching.
I had no idea what to expect from this volunteer English teaching experience. I was told the room would be empty except for 7 chairs, turns out there are a few more than 7, and tables too! But I was also under the impression the children would be kindergarten and under – and would already speak some English. What gave me that idea, I don't know. Turns out there kids are more like 9-11years old and don't know much more that "hello" "stop" and "no". But they're sweet, and there's never more than 7 at a time. We play lots of card games and reread Chicka Chicka Boom Boom everyday and I've even taught them the sign language alphabet.
As for money. I'm running out of it. I had no idea things in this country were as much, if not more than they are in America. So after teaching, depending on how much I've spent on bus fairs to-and-from school everyday and food, I'll see how many more weeks I can afford to stay.
Here is what $20 bought me at the grocery store. (Already ate the donut, chips, half or the beans, and half of the couscous).
And – be sure and check back here in a day or two. I have some great pictures from the rodeo horse parade yesterday and from another type of "parade" that crossed my balcony this morning!