handmade // felt // astrodome pillow
the past few weeks have been crafting overload for me and my panchoandleftey booth at next weekend's pop shop houston handmade design fair . i've been stitching texas shaped pin cushions and coasters + 610 loop clutches + you might have even seen my write up on houstonia.com "bring the dome to your throne" which is bringing a whole lot of attention to my astrodome pillows. here are the two i made for one of the guys at houston's 8th wonder brewery .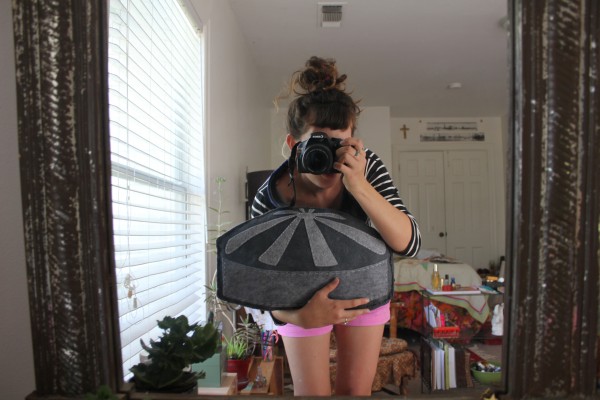 i'm working on a few smaller ones for the may 3rd and 4th pop shop show at winter street studios, if you're wanting one for you or a friend (and…don't forget mother's day is right around the corner) come on by.