i should be doing homework right now, but i decided to take a baby break and go through some iphoto pictures. while browsing i realized i never posted these shots from a  pasadena day trip the bf, roommate, and i took a while back. tony was hoping to buy a bike he had scoped out of craigslist – but it wasn't what he was hoping for.
we spent the afternoon thrifting, eating on the cheep at cici's, and exploring the backroads of pasadena,tx.
who knew these guys were such acrobats. i was wearing jeans + tights and could barely bend my knees. notthaticouldjumplikethatanyway,but…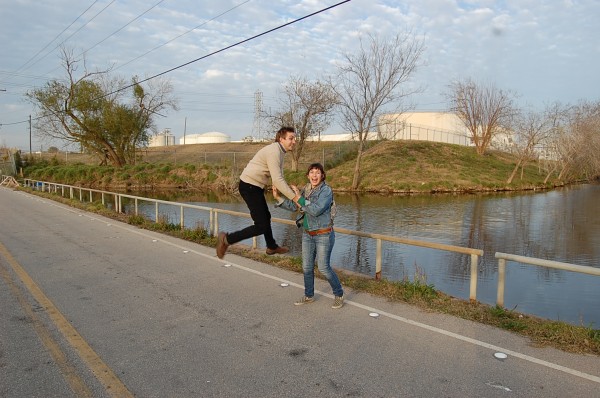 these are probably some of the cutest current pictures we have together. thanks chris AND sun for the perfect lighting.
all these guys talk about together is buying an old building. i don't really see the appeal of tanking a couple thousand dollars into a shabby brick box. but it keeps them going, so i can't complain.