jamaica: part 3 (just to hold all ya'll over until the next up to date post)
it's been days since mak or i have posted a post. once you fall out of the cycle it's hard to jump back into it. in case you haven't talked to us recently in REAL LIFE let me brief you on our current lives. mak made it home from the farm with only a few fractured ribs and a bad case of home sick blues. she had a warm welcome home a.k.a. 3+ days of non stop BFF hang out time. she's now spending time doin the houston thing and soaking it all in before leaving for london/paris in april. i (dena) on the other hand have had my feet glued in my kindergarten classroom (incase you didn't know i'm student teaching a.k.a. paying st thomas to let me serve as a volunteer for 12 weeks – good thing i LOVE it) other than that, it's spring break this week and the bf and i are vacationing. we're actually in marfa tonight. i'm listening to an experimental musician in the "el cosmico" lobby. and tony just got a free mix cd – we're liking this small town so far. tomorrows more marfa-ing and another night at el cosmico. from then we're driving up to ablequerque and spending the rest of the week in new mexico.
here i am taking a break from the small town of lucea and playing tourist in negril.
playing tourist . i wasn't even kidding
some of our new jamaican family
some of the pre-kindergartners i observed at st. clares prep and arthur wint basic school.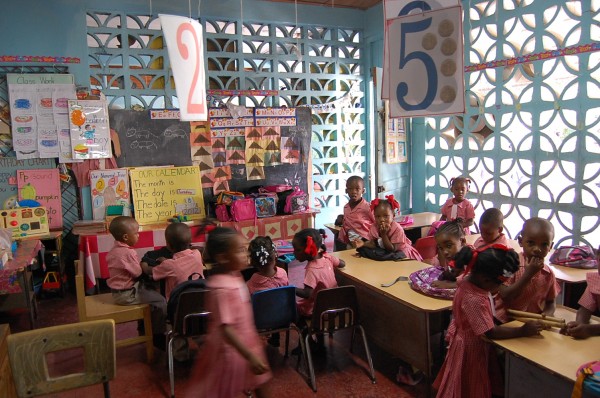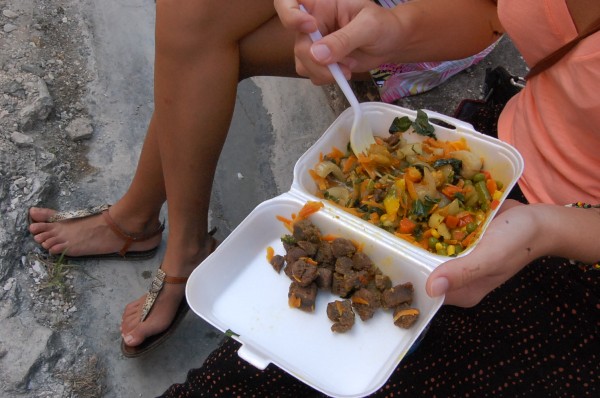 stay tuned for marfa/new mexico post and some follow up california posts to come …