houston events calendar : january 9 – 15, 2017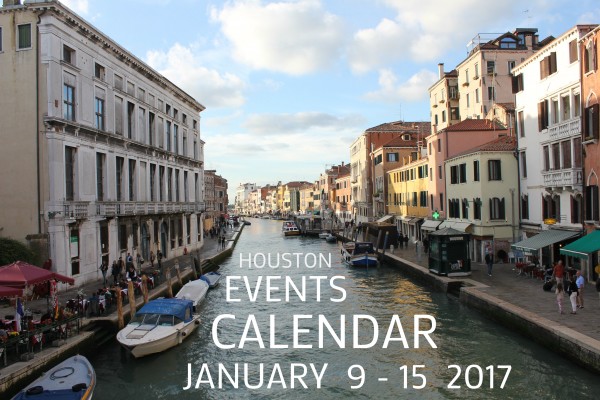 did you think i died or gave up on the blog or something !! well surprise i didn't,  i was just out of town. anyway back in houston now and ready to try a little harder in regards to panchoandleftey in 2017. not saying its a resolution or anything BUT what i have going here has so much potential and all the roadtrippin i've been doing has given me some mixed feelings about what home is and how i can stay invested and inspired in my own backyard. so above is a little picture i took in venice back in october and below i your houston events calendar for the week !! enjoy y'all !!
monday january 9, 2017:
cheap skate night . discovery green . 4 – 10pm . $8 !! go for a date night !!
houston urban gardner talk : winter farming w/ urban farmer tommy garcia-prats . west gray multiservice center . 6:30 – 9:30pm . FREE . come and sit next to me in the back row !!
tuesday january 10, 2017:
well dang . come hang out with me and nick at double trouble, we're bringing a hot glue gun wink wink
wednesday january 11, 2017:
thursday january 12, 2017:
friday january 13, 2017:
saturday january 14, 2017:
sunday january 15, 2017:
on going events this week :
19 days in january : 19 films + community events before inauguration . rec room . 8pm each night . FREE . click the link to see what's happening tonight !!