houston events calendar: june 6-12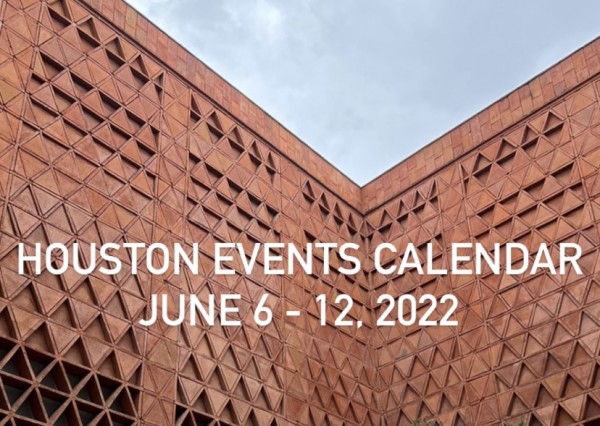 hello hello. it's dena again. for everyone following along on my instagram story journey, my fiancé michael and i finally made it home from oaxaca city, mexico. we LOVED the trip, i'll for sure be making a list of our favorites to share with anyone planning a trip there and oh hey. maybe i'll just make a blog post about it, that'd be an easy way to compile it all in one place.
in other news, nick is in Massachusetts this week and next weekend for a wedding. summer is such a nostalgic time for trips and we're so fortunate we both get to explore. now on to events for this week. if you have anything to add, please leave a comment!
monday june 6, 2022
tuesday june 7, 2022
wednesday june 8, 2022
thursday june 9, 2022
neobenshi . PJ sports bar . 6-9pm . $5
pilates . discovery green . 6:30 – 7:30pm . FREE
neo benshi . pj's sports bar . 8pm . $5
friday june 10, 2022
the moody's wellness series: meditation (enjoy the artwork of Baseera Khan while participating in a free wellness series open to the public) . the moody center for the arts at rice university . 12noon . FREE
saturday june 11, 2022
asiafest . asia society . 11am – 5pm . FREE
pride chorus houston . emery/ weiner school . 8pm . $
movie: sing 2 . discovery green . 9pm . FREE
sunday june 12, 2022
cheer live (as in the cheerleading show on netflix – i'm sorry – WHAT !!!) . the moody center . $
on going events this week: