houston events calendar: june 20-26, 2022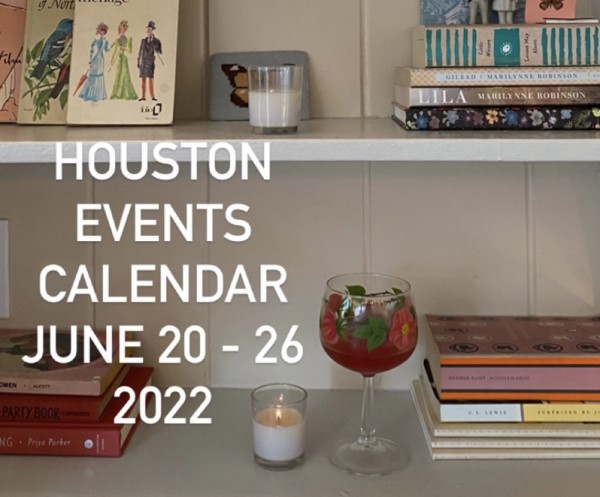 happy pride month, and in particular pride weekend. it's always the same as my dad's hometown polish pickle festival, so i've never gone. but yall go and have fun and post all about it. in other news, happy summer solstice tuesday and wow – who's excited about the leandro elrich installation opening at the MFAH. treat yourself and look up his work!
monday june 20, 2022:
i recently head beers at the west alabama ice house are extra cheap on mondays, so that's a date idea!
tuesday june 21, 2022:
HST-STU: herbs for the summer solstice . westbury community garden . 6:30pm . FREE – I'll be there !!
SWAMP salon: subair al awadi . the orange show . 7-9pm . FREE
horni tonk tuesdays . the big top lounge . 7-11pm . FREE
wednesday june 22, 2022:
sketch club . the orange show . 6-9pm . FREE
HIIT workout . discovery green . 6:30-7pm . FREE
thursday june 23, 2022:
friday june 24, 2022:
saturday june 25, 2022:
sunday june 26, 2022:
on going events this week: